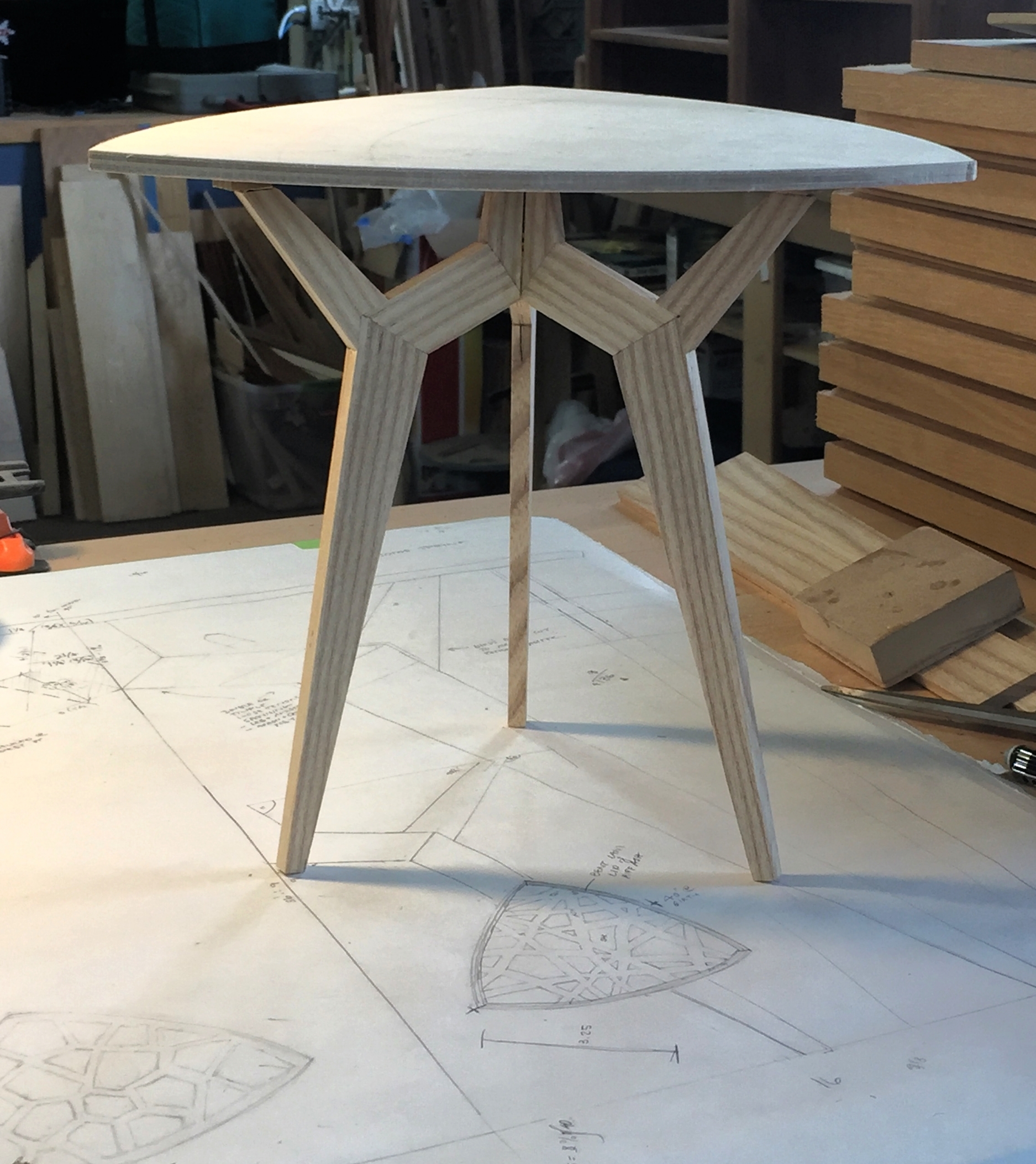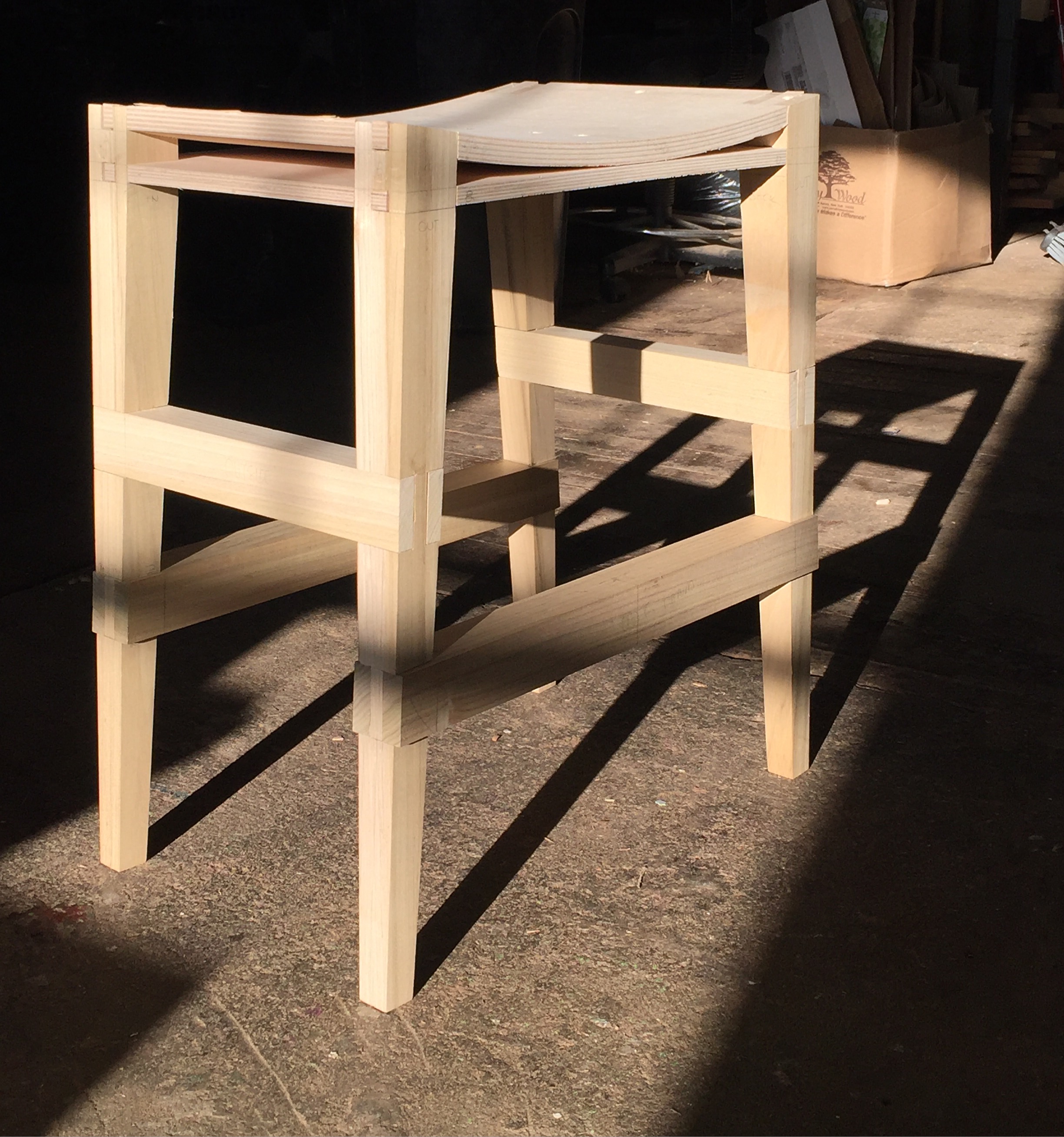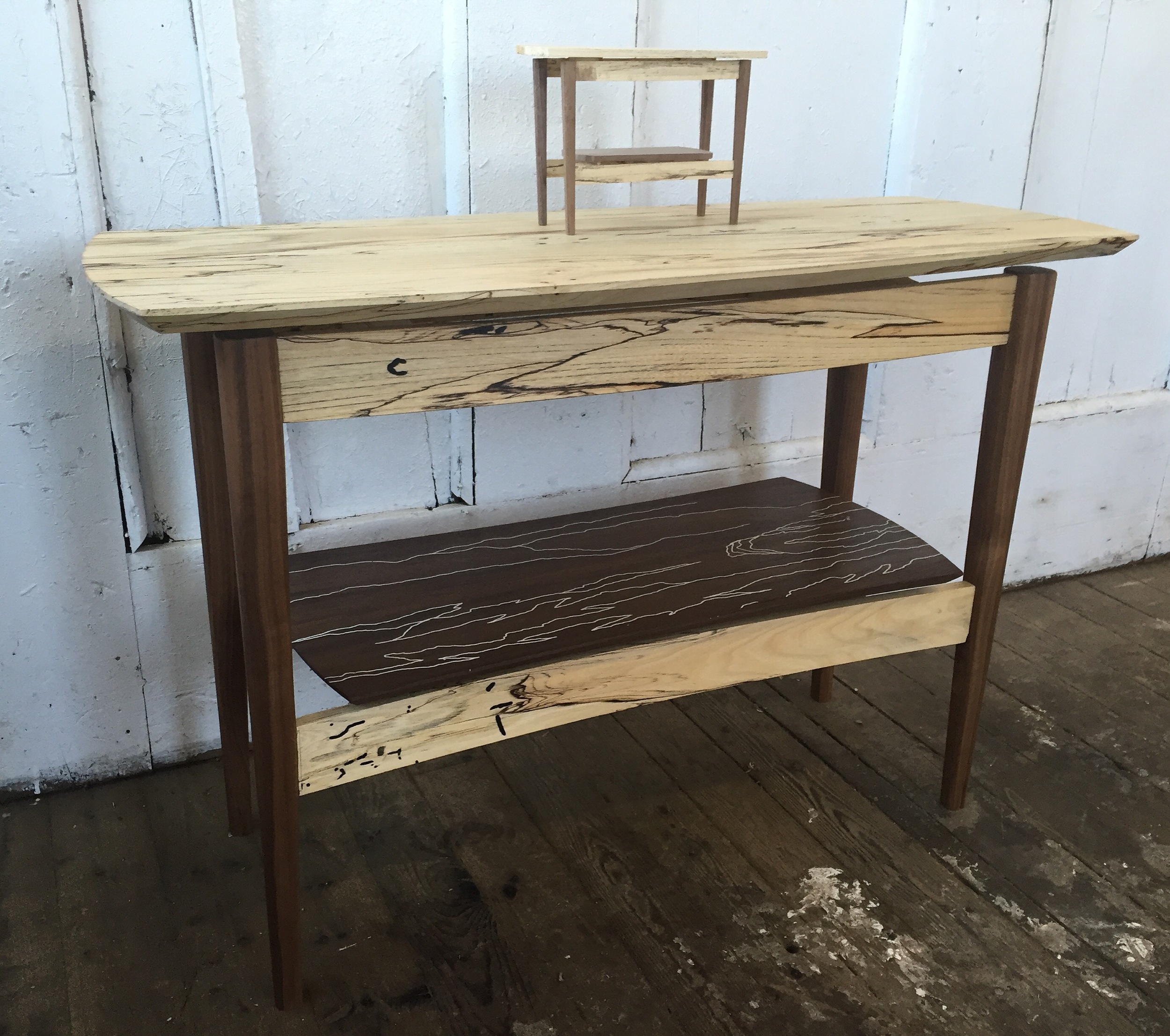 effervescence
model for a small case piece, riff sawn white oak, walnut and various veneer materials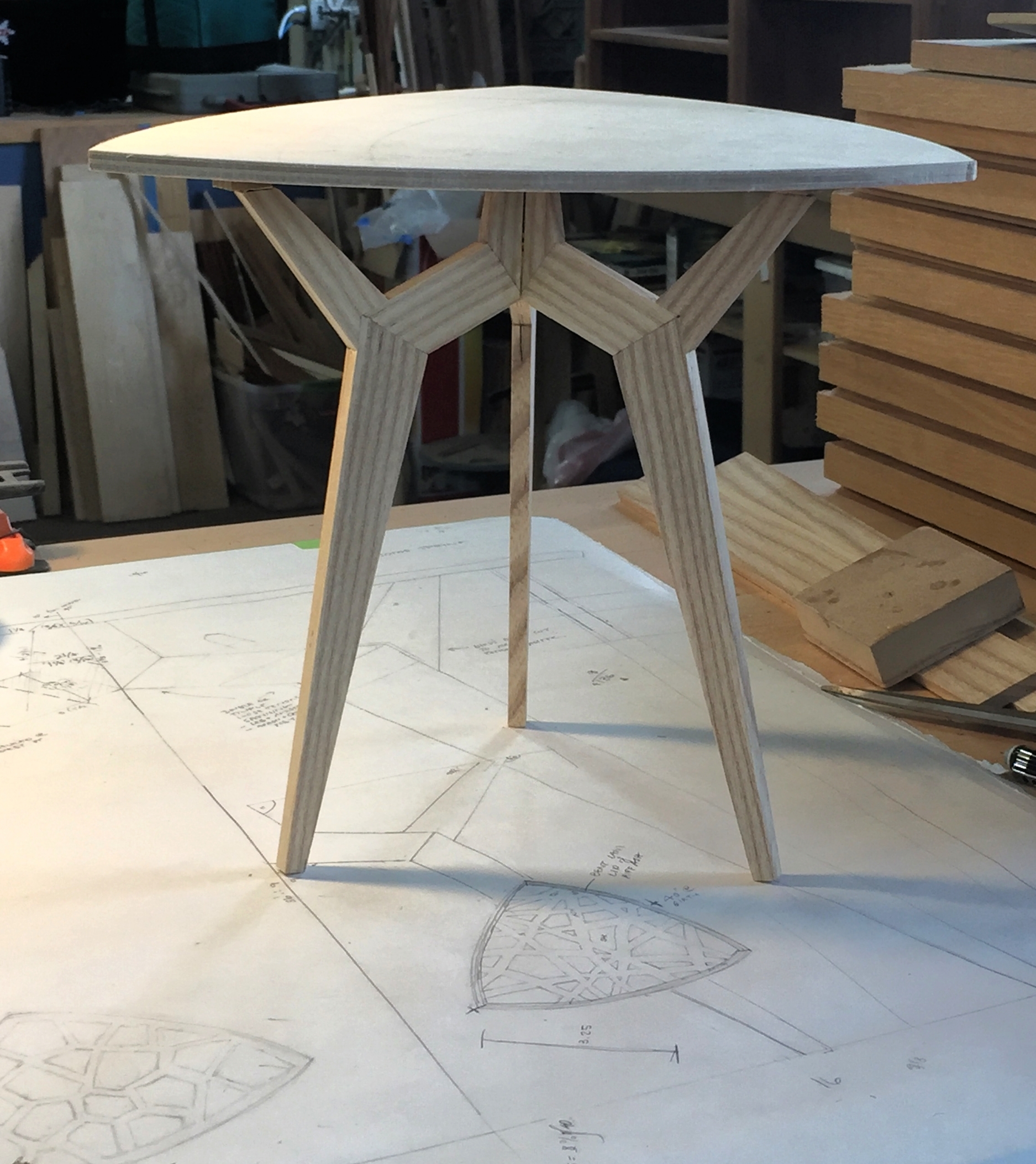 Come Spring/ Table
This is a model for a table for three. It was be made in ash, and now sits in a small kitchen in Maine.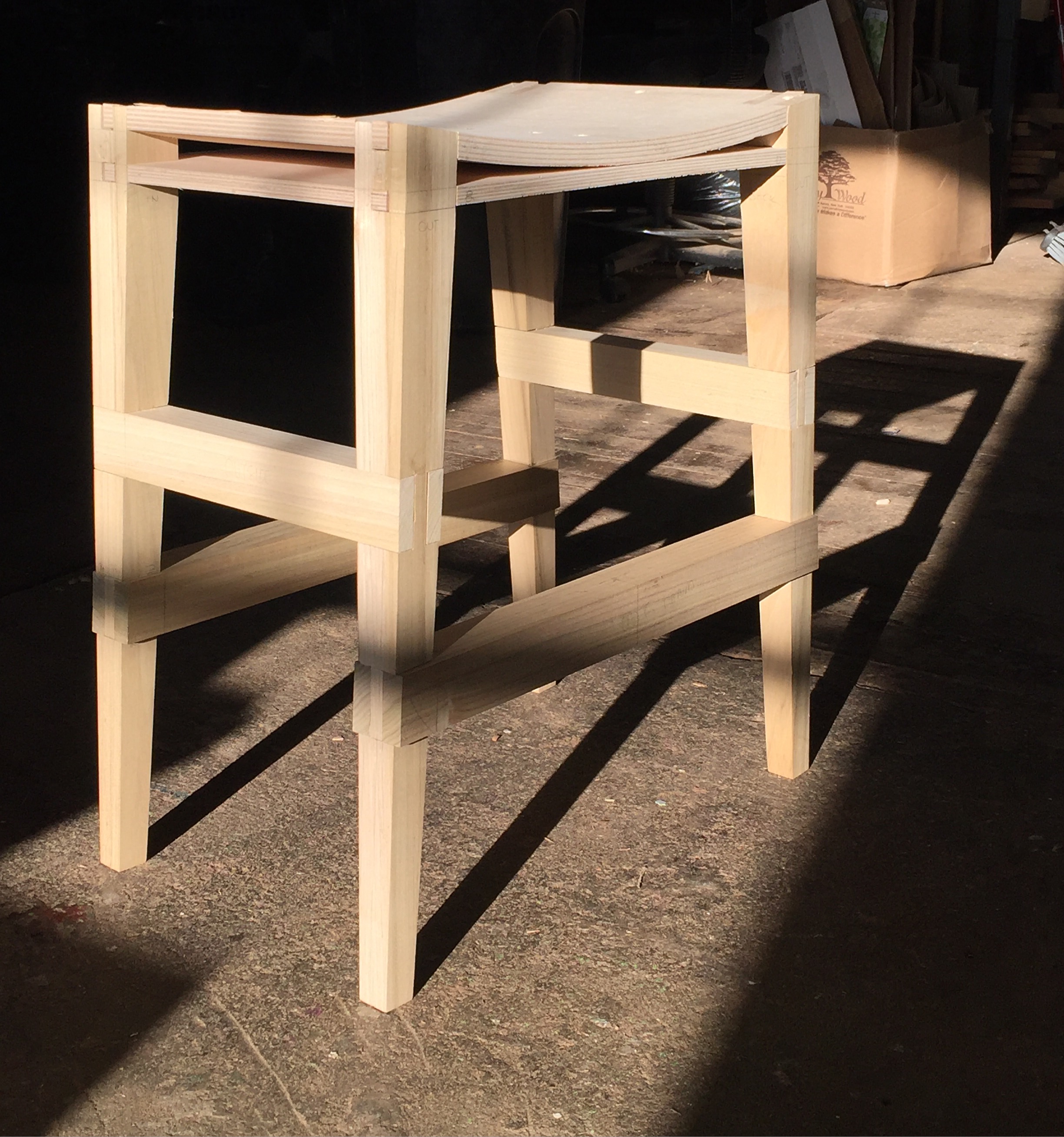 Come Spring/Stool
This is the mock-up for a stool that will go along with two others and a beautiful table. This was made in poplar, but the final one will be in ash.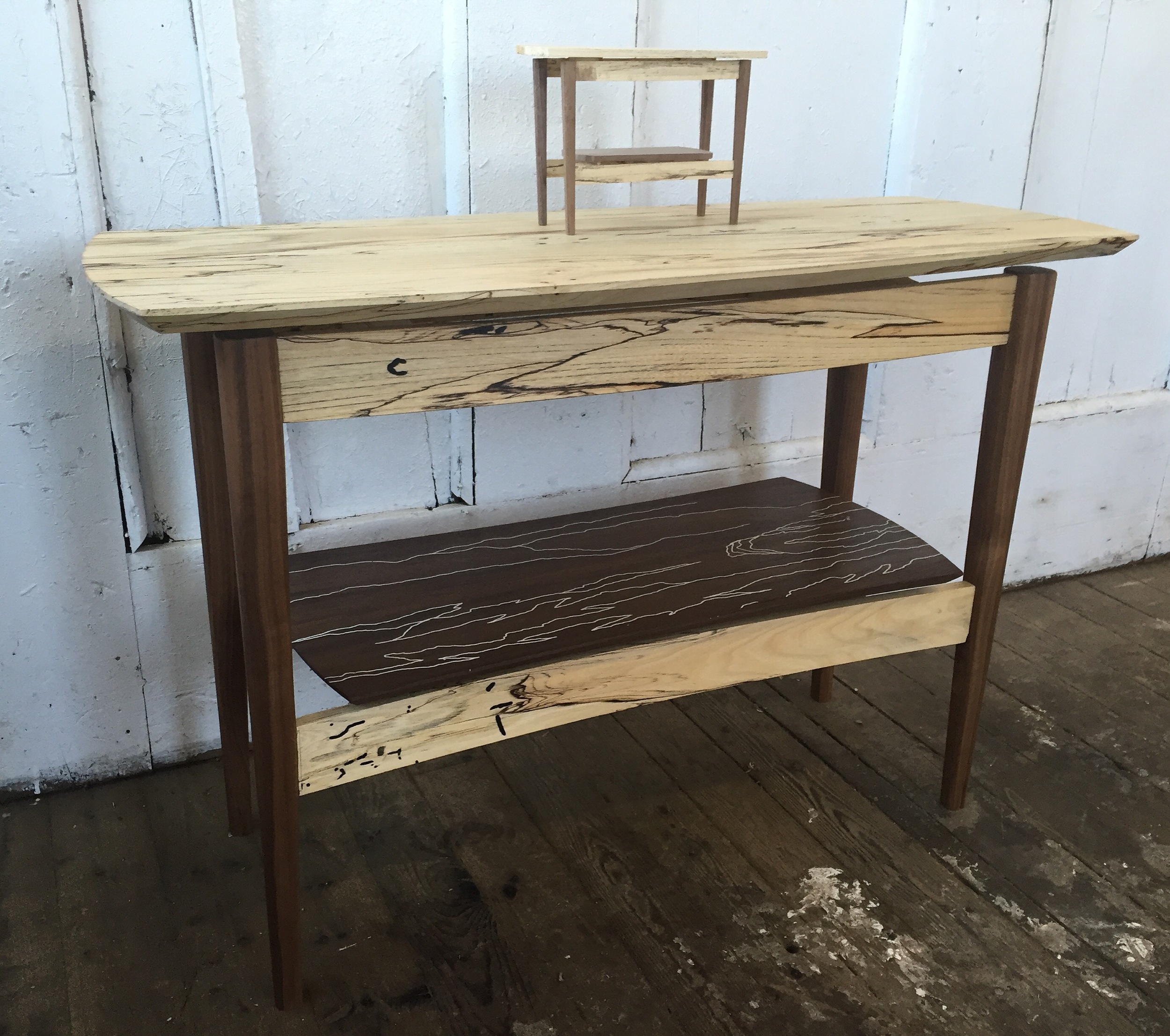 Canone Inverso
A table made of Spalted Maple and Peruvian Walnut. I "spalted" the walnut to be the inverse of the spalted maple.
The top has a convex curves, and the bottom has concave curves. The aprons for the shelf and top are bent laminations which have sympathetic curves.
a new idea to try
oak, metal and colored epoxy
The Next Big Gig
coopered riff sawn walnut